Many people are tired of cookie-cutter backdrops for their vacations. These individuals want to experience authentic culture, explore picturesque town squares, visit refurbished theaters that hold community plays, and cruise along breathtaking vistas. They want to bypass the strip malls and big-boxes and experience the local and natural character of a location. Smallwander can deliver these experiences through personalized, sustainable tours.
Mission
Smallwander delivers transformative travel experiences in strict accordance with the US Travel Care Code by respectfully interpreting authentic culture and the natural environment.
Vision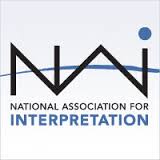 Smallwander has a sustainable tour operation in the Capital District of New York. It fills a void by providing high-quality cultural tours that are led by certified guides and that are environmentally and culturally sustainable. All guides are certified by the National Association of Interpretation (NAI). The environmental standard is the US Travel Care Code.
The NAI guidelines recommend that tours are not just about providing information to the traveler. They should be purposeful, organized, enjoyable, thematic, relevant, and personalized. This makes the tours more of a positive and memorable experience for the customer rather than something dry and difficult to understand.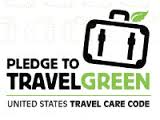 The US Travel Care Code is a set of guidelines ensuring ethical and green travel behavior. By adhering to the Code, Smallwander encourage its travelers to:
Learn about the destination.
Recycle and limit consumption of resources.
Be fuel efficient while traveling to the destination.
Buy products for socially and environmentally responsible companies.
Respect the local community, observing privacy and local traditions.
Support the local community by buying from local artisans, farmers, and businesses.
Dispose of waste properly.
Protect the natural surroundings.
Make travel zero emission by buying carbon credits.
Encourage friends and family to travel with the same care.
By designing each tour with these elements, Smallwander creates tours that are enjoyable for the traveler while having a positive impact on cultural and natural environments.